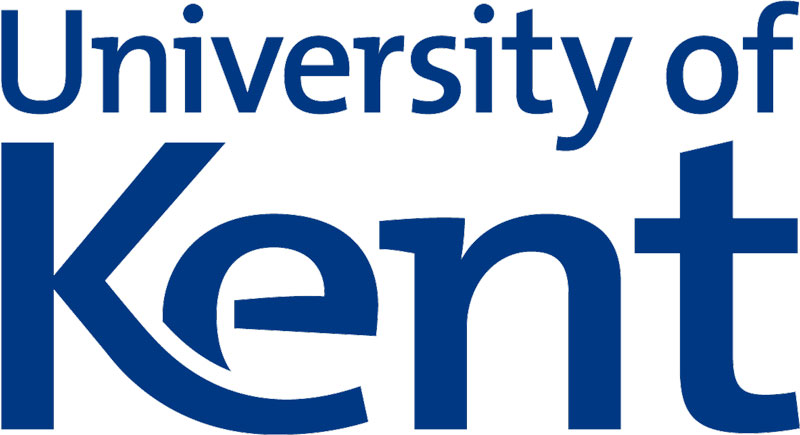 The University of Kent
(UNIKENT) is a traditional UK University with a strong research ethos across all Schools and subjects. The Intelligent Interactions Engineering Research Group has a wide range of competencies in the field of biometrics including the development of individual biometric modalities with particular expertise in signature, face and iris, multibiometrics, design for flexibility, the testing, evaluation and use of biometrics including accessibility issues, biometric technology standardisation and public education.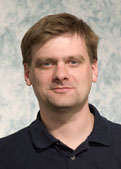 Richard Guest is Reader of Biometric Systems Engineering and Deputy Head of School.
He received a BEng (Hons) in Computer Science from the University of York in 1995. This was followed by a PhD in Electronic Engineering from the University of Kent in 2000. His research work is in the area of biometric technologies, examining aspects of systems deployment and algorithm development, usability, standardisation, sample quality and conformance. His work has also examined the use of human identification/verification mechanisms within automated processes.
He is a member of the UK Government's Biometric and Forensic Ethics Committee and a core member of the Kent Interdisciplinary Research Centre in Cyber Security. He is also the Chair of the Training and Education Committee of the European Association of Biometrics (EAB) and a Fellow of the British Computer Society. He has had significant involvement with biometrics standards development as UK
Principal Expert to ISO/IEC JTC1 SC37.
He has attracted over £4M over the past 10 years from external sources of funding including EPSRC, EU, ESRC, Leverhulme and industry as PI of 20 separate research grants. He has published over 125 peer reviewed articles and his research featured in the Government Select Committee Report into the Future of Biometrics and also in the Government Chief Scientist's Annual Report.
He currently the Project Coordinator for the AMBER EU Marie Skłodowska-Curie ITN in Mobile Biometrics (2017-2020) and is Kent PI on the EPSRC Hummingbird Project (2018-2019). He is also a member of the Kent academic team for the PriMa EU Marie Skłodowska-Curie ITN (2020-2023).
Research interests
Richard Guest has extensive research experience in the areas of image processing and pattern recognition specialising in biometric and forensic applications, His current research work is exploring the relationship between human and machine decision making processes, and issue concerning the use of mobile platforms for biometric authentication.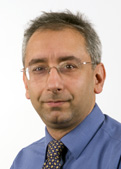 Professor Farzin Deravi obtained his first degree in Engineering and Economics from the University of Oxford in 1981 and his M.Sc. in Electronic Engineering from Imperial College, University of London in 1982. From 1983 to 1987 he worked as a research assistant at the University of Wales, Swansea where he obtained his PhD and later joined the academic staff. In 1998 he joined UNIKENT where he is currently Professor of Information Engineering and Head of the School of Engineering and Digital Arts. He has chaired UNIKENT's MSc programme in Information Security and Biometrics. He has supervised several PhD students to completion and acted as external examiner for research degrees both in UK and overseas. He is the Deputy Chair of the European Association for Biometrics and a Fellow of the Institution of Engineering and Technology.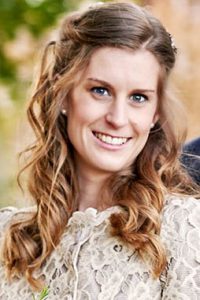 Annie Maingard is the project manager for AMBER and comes from a back ground in telecommunications. She has worked on previous EU funded projects at the University of Reading. Annie obtained her first degree in Zoology from the University of Reading, and subsequent MSC in Conservation from University College London. Annie has been in project management for over ten years and is an active member for the special interest groups within the Association of Project Managers.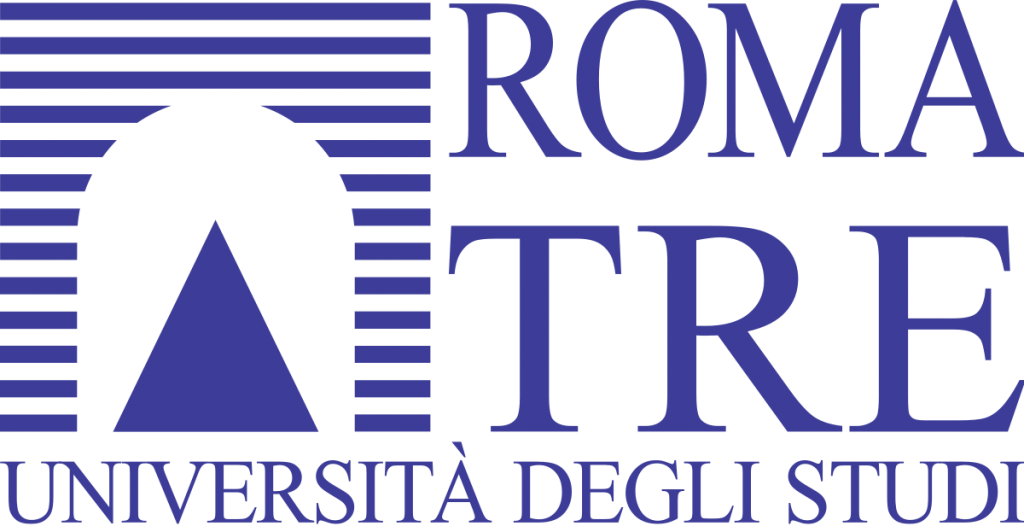 ​Professor Patrizio Campisi is Full Professor at the Section of Applied Electronics, Dept. of Engineering at the Università degli Studi Roma Tre, Roma, Italy. His research interests are in the area of secure multimedia communications. Specifically, he has been working on secure biometric recognition, image deconvolution, image analysis, stereo image and video processing, blind equalization of data signals, and secure communications. He has been the General Chair of the seventh IEEE Workshop on Information Forensics and Security", WIFS 2015, November 2015, Rome, Italy and General Chair of the 12th ACM Workshop on Multimedia and Security, September 2010 Rome, Italy. He is the editor of the book "Security and Privacy in Biometrics", SPRINGER, July 2013, and co-editor of the book "Blind Image Deconvolution: theory and applications", CRC press, May 2007, and of "High Dynamic Range Video, Concepts, Technologies and Applications", Academic Press, 2016. He is currently Director of Student Services for the IEEE Signal Processing Society.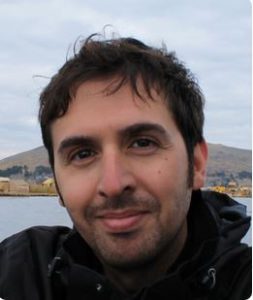 Dr Emanuele Maiorana received the Laurea Degree cumlaude in Electronics Engineering from Roma Tre University, Rome, Italy, in May 2004, and in April 2009 he earned the Ph.D. degree with European Doctorate Label. Since December 2010 he works as a research engineer at the Department of Engineering of Roma Tre University, Rome, Italy. He was the recipient of the Lockheed Martin Best Paper Award for the Poster Track at the IEEE Biometric Symposium 2007, and of the Honeywell Student Best Paper Award at the IEEE Biometrics: Theory, Applications and Systems conference 2008. He was a visiting researcher at the "Universidad Autonoma de Madrid", in 2007 and 2008, at the 'Universidad de Vigo', in 2010, at the 'University of Warwick', in 2012, at the 'Ecole Polytechnique de Nantes', in 2013, at the 'University of Twente', in 2013, and at the 'University of Salzburg', in 2015. He was involved in several national and international (FP7, H2020, etc.) research projects.His research interests are in the area of digital signal and image processing with applications to multimedia communications and security of telecommunication systems.Specifically, he has been working on biometric recognition and protection of biometric templates, high dynamic range images imaging and watermarking, synthesis of video textures, and stereo image analysis and enhancement.
Otto-von-Guericke-Universität Magdeburg
(OVGU) was founded in 1993. The Multimedia and Security Research Group, part of the Department for Technical & Operational Information Systems with in Faculty of Computer Science, has undertaken a range of national and international research projects in the areas of biometric technologies, forensics, cryptography and watermarking and steganography.
Professor Dr Claus Vielhauer received both MSc and PhD in Electrical Engineering from Technical University Darmstadt. Besides his activities as senior researcher at OVGU, he has been appointed as full professor for IT Security at Brandenburg University in 2007. At both institutions, he has advised and supervised several PhDs to completion, in past and ongoing PhD by research projects. Further, he has served as examiner in several external European PhD student examinations and supervised and/or examined more than 90 MSc/BSc Theses. Teaching activities focus on Biometrics, Security and Forensic related courses at MSc/BSc level.
Professor Dr Jana Dittmann received her MSc. in Business Computer Sciences, and her PhD in Computer Sciences from Technical University Darmstadt. Since her appointment as full professor for IT Security at OVGU in 2002, she has supervised more than 10 PhDs and more than 50 MScs to completion. Furthermore, she has acted as external examiner in more than five PhD exams in various European Universities and succeeded in implementing a co-operative PhD programme with a partner University. She has established a Bachelor Profile in "Forensic Design" at her faculty.
Dr Christian Krätzer received a M.Sc. and a PhD in Computer Science from OVGU in 2005 and 2013 respectively. In his intention to pursue the post-doctoral qualification at the level of habilitation as part of his senior researcher position, he is currently advising one PhD project within a co-operative PhD by research programme. Additionally, he has supervised more than 40 MSc. and B.Sc. theses and has been appointed reviewer/examiner in many cases.

Warsaw University of Technology
(WUT) is the largest technical university in Poland, with more than 30 thousand students enrolled and 2000 professors. The Biometrics and Machine Learning Group (BaML), created in 2001 by Professor Andrzej Pacut in the Institute of Control and Computation Engineering at the Faculty of Electronics and Information Technology, will be directly involved in AMBER.

Professor Andrzej Pacut received his MSc in Electronics in 1969, PhD in 1979 and DSc in 2000 (all from the WUT). He was awarded a Full Professor title by the President of Poland in 2011. Since 1969 he has been with WUT. He has held Visiting Professor positions at Brown University, USA and Oregon State University, USA. Adviser of six completed PhD dissertations (four awarded with honours) and five pending PhD dissertations. Adviser of numerous MSc/BEng theses in biometrics, machine learning, pattern recognition and modelling.

Universidad Carlos III de Madrid
(U3CM) is one of the most prestigious technical universities in Spain. Research and Training at Carlos III University of Madrid has always been two of the basic pillars of the University's activities, both to improve teaching and to generate new knowledge and new lines of research. Within UC3M the University Group for Identification Technologies (GUTI) has a great experience in Smart Cards, Biometrics and Match-on-Card Technology and Security Infrastructures.

Professor Raul Sanchez-Reillo graduated in Telecommunication Engineering by the Polytechnic University of Madrid, obtaining his PhD at the same University in 2000, based on Biometric Authentication in Smart Cards. From 1994 he has been researching at the University Group for Identification Technologies, managing the group since 2000. He has supervised four PhDs to completion (three of them under International cooperation) alongside around 10 MSc and 80 undergraduate research projects.

Dr. Judith Liu-Jimenez obtained her degree in Telecommunication Engineering in 2004 at Polythecnic University of Madrid. She has been working since 2004 at University Carlos III of Madrid, where she obtained her PhD on Electronics in 2010. Her work in focused on Biometrics and hardware/software codesign, specifically in Iris Biometrics. She has participated in several National and European funded projects, working in ID management, evaluation and anti-spoofing mechanisms.

Eleven Paths is a company integrated into the Telefónica matrix. Since June 2013, Eleven Paths has continuously invented and developed new and innovative products that challenge security and redefine the relationship between security and people. At Eleven Paths the main objective is the creation of security products that redefine how we deal with current and future threats, as well as to enable notions such as security or privacy for all persons by default, bringing these concepts to them without interfering in their professional or private activities.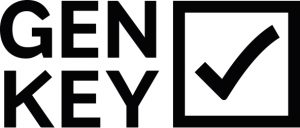 GenKey
 We're experts in biometrics. We help millions of people in Africa, and other emerging markets, to identify who they are based on something unique – their own biometric data. Together with partners, we deliver large scale biometric identity programs, with particular experience in national elections and healthcare. Our mission is to give an identity to millions of people that don't have one. To date, we've helped over 110 million people across Africa to verify who they are. But, that's just the beginning. There's an estimated 1.5 billion people that have no legal identity – that's no birth certificate, no ID card, no passport, nothing. Our technology and solutions, packed with over 30 granted patents, are built for the challenge. GenKey is headquartered in the Netherlands, with offices in Africa (Ghana) and the US (Chicago). In 2011 a merger between the former GenKey and priv-ID BV, a spin-off from Philips Research, created the new GenKey.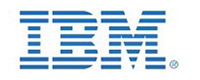 IBM is a leading systems integrator and developer of biometric systems. These include the UK's Visa Checking system which provides ongoing support to the UK Border Force Agency. This is a live system that covers all aspects of biometric matching to support national objectives of border control. IBM has a global research and development presence of over 35,000 researchers. IBM has led the number of USA patents applied for in a year for over 10 years. IBM Research has a large number of research groups and has developed privacy enhancing technologies such as cancellable biometrics and fully homomorphic encryption. IBM is a global business headquartered in the USA. i2 is a subsidiary of IBM with a research presence in Cambridge that is actively pursuing face recognition research activities
AMBER has appointed Prof Dr Jeanne Pia Mifsud Bonnici of the Department of European and Economic Law at the University of Groningen, Netherlands, as the independent Ethics Advisor to the project.
In order to have external feedback on the progress of AMBER, an Advisory Board has been put together as an independent assessment body. The Advisory Board comprises of:
Dr Sambit Bakshi – Assistant Professor, Social Security and Information Analytics, Department of Computer Science and Engineering, National Institute of Technology Rourkela, India.
Professor Stephen Elliott – Technology, Leadership and Innovation, Centre for Education and Research in Information Assurance and Security, Purdue University, USA.
Dr Tony Mansfield – PRS Biometrics, National Physical Laboratory, London.
Professor Young-Bin Kwon – School of Computer Engineering, Chung-Ang University, South Korea